Advance Inventory Management
In order to provide an appropriate service level to customers while keeping operational costs as low as possible, companies have to design smart replenishment systems. Carefully designed replenishment/distribution systems would enable them to have the right products in the right place at the right time. Although research on inventory management has been around for decades, it still gets significant attention from the research community, as ensuring product availability at low costs is critical to survive in the ever more complex, global, fierce business environment of today. The literature on Inventory Management is vast, and the group at Zaragoza Logistics Center focuses particularly on developing inventory management strategies and models to increase supply chain value, particularly using stochastic inventory models where randomness could originate from either demand or supply. Specifically, the following models are studied by the Advanced Inventory Management Group at ZLC:
Coordination in Replenishment/Distribution in multi-supplier and multi-retailer setting with stochastic demand
Optimizing Dynamic Inventory Replenishment and Substitution for Products with Lead Times
Inventory Control in Systems with Random Yield
Production and Transshipment Management of Manufacturing Facilities
Inventory Control for Perishable Items with Random Deals (Promotions)
Optimal Rationing Policies for Inventory Systems with Multiple Demand Classes
Ordering Policies in the Face of Unreliable Suppliers and Counterfeit Products
Optimal Dual Sales and Stock Replenishment by Flexible Contracts in the face of a spot market
Inventory Pooling Mechanisms with Information Asymmetry
Risk Sharing Contracts
Stock Manager Advance is a PHP based web application that allows you to manage your invoicing and inventory on site. Update your stock information, make purchases and view sales data from anywhere whether in the office, at home, in the warehouse, or on the go. All you need to access this a device with internet connection.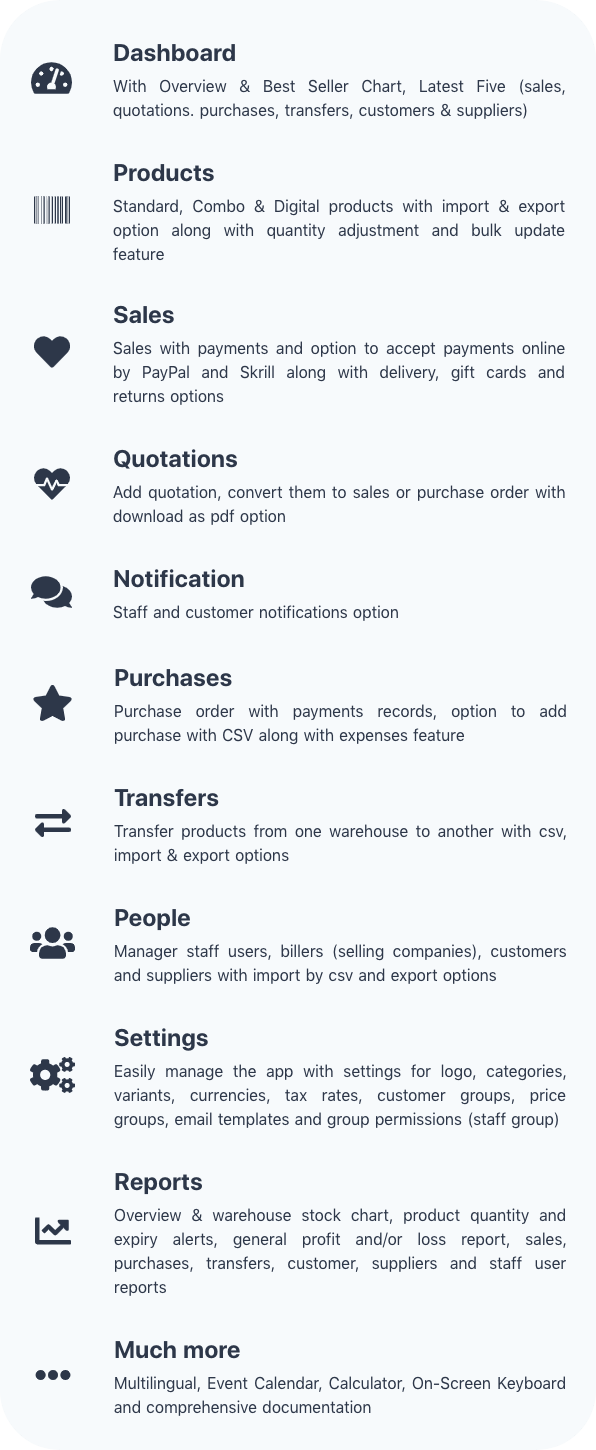 Stock Manager Advance has built-in Invoice and Inventory System. Invoice System has Tax and Discounts. Tax rates and discounts will help to add taxes and discounts automatically to quotations/invoices and option to generate invoice from quotations.
 
Manage multiple warehouses with Stock Manager Advance and Advance reports for annual overview chart, stock value chart, Daily and Monthly sales calendar, Custom sale and purchase reports and product alerts.